What are the benefits of Integrated Course?
Excellent Faculty
Team of experienced IITians faculty members for helping the students in every aspects of JEE / NEET preparation.
Computer Based Tests
Online tests will be conducted as per the new change in the pattern of entrance exam at regular interval of time.
Doubt Classes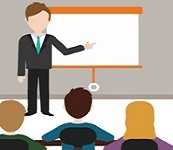 Personal attention will be provided to each and every students in order to resolve their doubts.
Recorded Video Lecture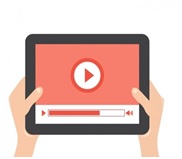 Students who have missed classes can watch recorded video lectures in computer lab to cover up the topics.
Selected questions for practice

We have selected most probable questions for practice. Those questions will be handed over daily to the students for practice after every class and the detailed solution for the same will be discussed in the very next class.
10 Tests included

We will take unit-wise tests during the course and full syllabus tests after completion of test . we will discuss each test in detailed manner. These types of test will be helpful in securing good rank
Performance Tracker
Every Student's performance can easily be tracked by accessing his/her test results via the access granted online.
Study Material
Topic-wise study material with all the key concepts, problems for practice and important questions will be provided to each & every student.